Professional Writing services
CV, Resume, Cover Letter & LinkedIn.
What to expect
The knowledge of exactly what clients wish to see within an applicants profile
How to structure the document to engage each reader while remaining relevant to all suitable job applications
How to accurately display competency and experience
How to make your profile rank higher in recruiter search results
All with the purpose of creating a professional document to help increase the applicants chances of employment within their desired sector.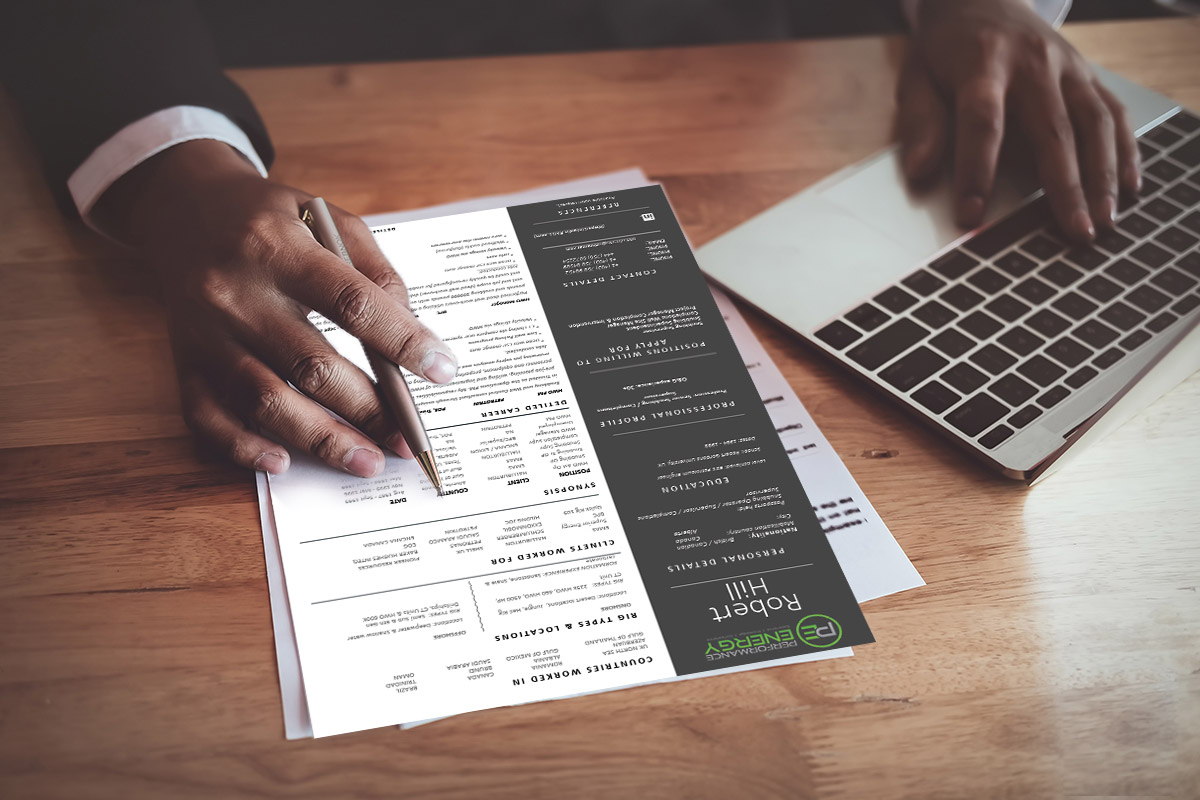 Testimonials
See what our customers have to say.
"A very professional team"
A very professional team that drive through challenges with hard work and constant support. I can recommend for their professionalism, the fact that they are trying to solve the raised challenges/issue with their documentation standards - drives them to success.
"Would recommend wholeheartedly"
Jordan was hugely instrumental in placing me into an assignment with VAALCO Gabon for their drilling and completions project as an HSE Advisor. Jordan was very approachable at all times of the day, going the extra mile to make you feel like you counted, reminding of the value that you have as an individual.
"Excellent Solutions"
Performance Energy provided excellent solutions helping us fulfill our contract requirements in Romania. They continuously demonstrated the desire to provide new ideas and better solutions wile correctly qualifying competency to help save project preparation time.
"Great first interaction"
A great first interaction, the team quickly supplied three tip-top locals for a well-test campaign.